If you've ever wanted to learn more about cryptocurrencies but were unsure where to start, you've come to the right place. Plenty of excellent resources exist for beginners and expert crypto investors who want to expand their knowledge.
After talking with a few of the members of our team and even a few of our customers, we've put together a list of 15 of our favorite cryptocurrency books below to help you get started.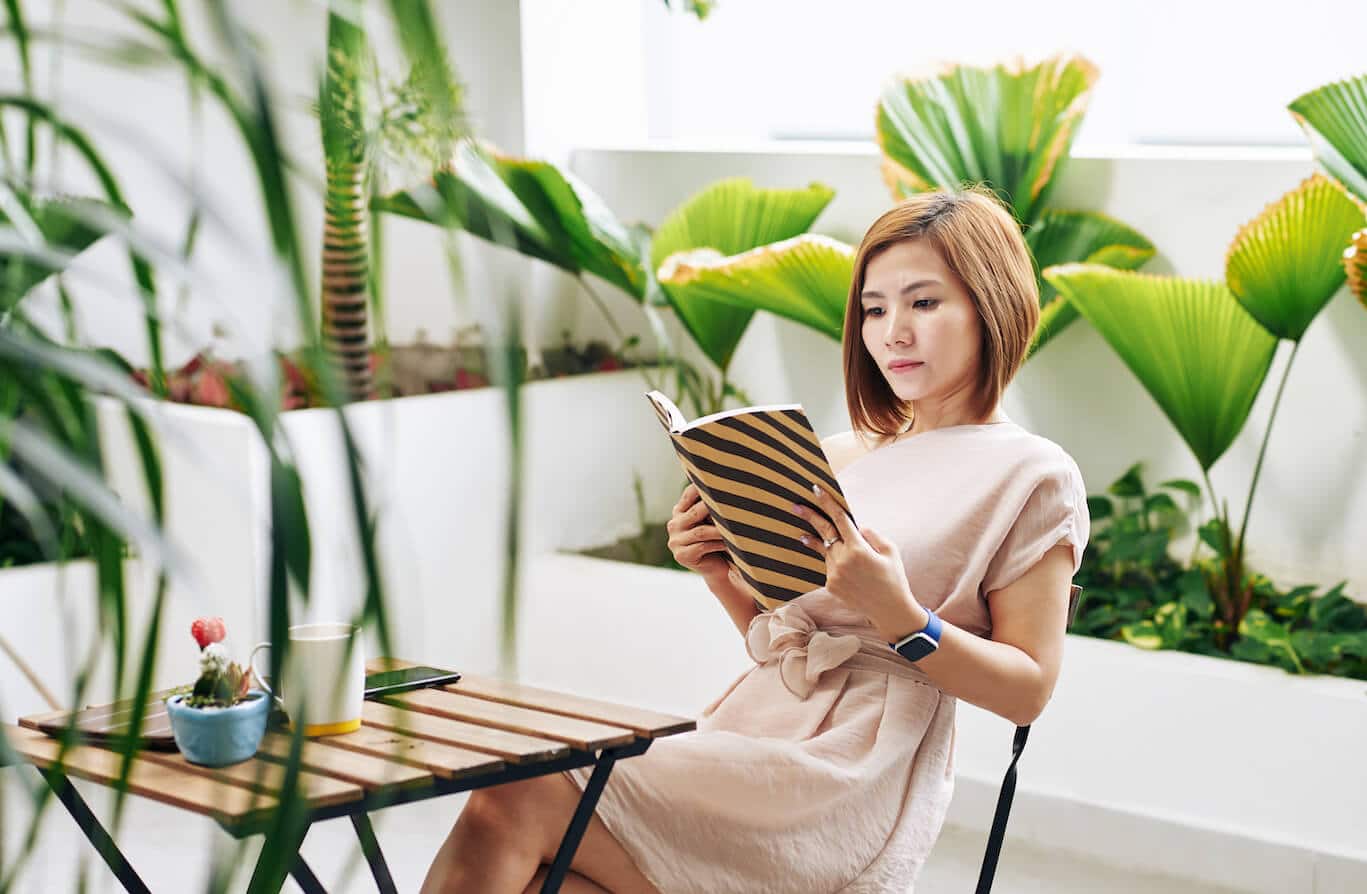 The Age of Cryptocurrency: How Bitcoin and Digital Money Are Challenging the Global Economic Order (2015) by Michael Casey and Paul Vigna
In 2015, cryptocurrency was a new, taboo topic that many investors didn't understand. The idea of digital currencies mystified the masses. In this book, Wall Street journalists Michael Casey and Paul Vigna use their financial expertise and insights to discuss financial system intricacies, predictions, and how cryptocurrencies are affected by global financial crises.
The book poses cryptocurrency as a revolutionary solution to a broken economic system filled with intermediaries and people who would never suffer from financial depressions like the crash in 2008. The authors also discuss the instability of popular cryptos, like Bitcoin, including its potential to eliminate jobs and create adverse rebounding effects.
Digital Cash: The Unknown History of the Anarchists, Utopians, and Technologists Who Created Cryptocurrency (2019) by Finn Brunton
Finn Brunton, an associate professor of Media, Culture, and Communication at New York University, published Digital Cash in 2019. His knowledgeable authority on cultural events, combined with the crypto value and attention growth that year, creates the perfect landscape for this educational crypto asset book.
Digital Cash looks at the context of cryptocurrency, including where it came from and why. The larger picture shows a unique view of how past evolutions imply future changes. Bitcoin didn't appear out of thin air; it evolved from past concepts and will continue growing into an unfathomable phenomenon.
The Basics of Bitcoins and Blockchains (2018) by Antony Lewis
Many cryptos boomed in 2017, exciting investors and the general community. Unfortunately, a rise in prices almost inevitably leads to a fall. In January 2018, the crypto market crashed, creating a need for Antony Lewis's book to bring people back to the basics of investing in Bitcoin.
Antony Lewis is an ex-trader working as part of Temasek's blockchain venture-building and investment team. In his book, Lewis discusses all the details surrounding Bitcoin and blockchain technology in clear and easy-to-understand language. His fresh perspectives make this a great beginning reading for crypto investors.
The Bitcoin Standard (2018) by Saifedean Ammous
Another 2018 book that sheds light on the confusing financial state is The Bitcoin Standard. The author, Saifedean Ammous, dives into Bitcoin's history and its potential ability to hedge against inflation. The currency's past economic, political, and social properties display its universal potential: transcending inflation through value.
Ammous, a professor of economics at Lebanese American University with a Ph.D. in sustainable development from Columbia University, understands how the economy operates. He supports this claim using ample trading examples, such as precious metals, seashells, coins, and limestone.
Understanding how other assets perform against inflation helps you create educated predictions about Bitcoin's role in the economy. This book is an excellent read into understanding inflation hedging techniques.
Cryptoassets: The Innovative Investor's Guide to Bitcoin and Beyond (2017) by Chris Burniske and Jack Tatar
Cryptoassets focuses less on history or predictions and more on actionable steps you can take with your money. If you're looking for an authoritative guide, consider this cutting-edge take from 2017, when crypto assets skyrocketed in value.
Cryptoassets offers the following tools:
A foundation for analyzing and valuing various cryptocurrencies
Portfolio diversification and management strategies for reducing risks and amplifying returns
Historical examples to use when navigating future complications
Actionable steps for wallets, exchanges, initial coin offerings (ICOs), etc.
Blockchain technology disruption predictions
Both authors have ample experience in the crypto space, qualifying them as experts in their field. Chris Burniske co-founded a New York venture firm specializing in crypto assets. Jack Tatar is the Managing Partner of another venture fund that invests in blockchain and crypto technologies.
Crypto Asset Investing in the Age of Autonomy (2020) by Jake Ryan
After the 2018 crash, crypto prices began rising in 2020 as more institutions embraced the digital form of currency. Investors entered the landscape with caution after the substantial losses from prior years. In his book, Jake Ryan, the founder and chief investment officer of a crypto fund, sheds light on long-term economic perspectives.
The book dives into how cryptocurrencies revolutionized digital finances. It strikes a unique balance between sheer truth and thought-provoking ideas by mixing hard facts with educated predictions. If you want to understand the calculated future landscape of crypto investing, consider this required reading for crypto investors.
The Internet of Money (2016) by Andreas M. Antonopoulos
Many resources discuss how Bitcoin and other digital currencies work, though only a few dive into why and how they started. In 2016, many investors were eager to learn more about the elusive financial opportunity and the reason behind its breakthrough. Andreas M. Antonopoulos, a Bitcoin advocate, information-security expert, and tech entrepreneur, attempted to address these questions in The Internet of Money.
Diving into how Bitcoin impacts all aspects of life beyond the economy, Antonopoulos discusses how different social, philosophical, and historical implications align with Bitcoin's evolution. The book's heart makes a striking comparison between cryptocurrencies and the internet.
No one imagined what the internet would become decades ago. It began as a simple way to allow computers to share a single network before progressing to its extended grip over all societal functions today. Antonopoulos claims that Bitcoin will one day evolve in the same way.
Bitcoin: The Future of Money? (2014) by Dominic Frisby
As one of the earlier titles on our required reading list for crypto investors, Bitcoin: The Future of Money? provides an exciting perspective into crypto predictions from close to a decade ago. In 2015, Bitcoin still hadn't reached extreme growth spurts, making this book's premise a more radical take at the time. The author, Dominic Frisby, is a financial writer and comedian who spends ample time researching and discussing crypto-based topics.
His writing discusses the true potential of Bitcoin, considering both its mysterious beginnings and controversial future. He uses expert interviews and a deep look into Bitcoin's birthplace to understand how digital currency could change the world's financial landscape.
Blockchain Revolution: How the Technology Behind Bitcoin and Other Cryptocurrencies Is Changing the World (2016) by Don and Alex Tapscott
Other crypto studies on our list touch on blockchain technology, though none dive into the subject as thoroughly as Blockchain Revolution. After the crypto market crash in 2018, Don Tapscott sought to prove how blockchain technology can advance our society beyond crypto use cases. Blockchain is a protocol that allows simultaneous anonymous transactions with tamper-proof ledger security.
Joined by his son, Alex Tapscott, a blockchain technology expert, the duo attempts to predict the future of blockchain technology. While crypto exchanges may be the most obvious use case for blockchain tech, the Tapscotts explain how the system could record humankind's most valuable items, like property titles, votes, birth and death certificates, artwork, and more.
Cryptocurrency: What The World's Best Blockchain Investors Know – That You Don't (2018) by Stephen Satoshi
Another 2018 book on our list proves that if economic downturns teach us anything, it's that you should turn to the bookshelves for your investment answers. Stephen Satoshi, an author of 46 books, has created a career around helping others learn to succeed in their investments.
Satoshi's book examines why some investors always seem to make money off cryptocurrency while others fail. All investments gain and lose value, so how can you avoid losing? Satoshi explains how a market crash may seem like a total loss, though it signifies future growth.
Cryptocurrency Beginners Bible: How You Can Make Money Trading and Investing in Cryptocurrency Like Bitcoin, Ethereum and altcoins (2017) by Stephen Satoshi
In 2017, many investors desperately wanted to leap into the cryptocurrency game as values soared. In the Cryptocurrency Beginners Bible, Stephen Satoshi offers a comprehensive guide for novice investors.
The book explains past value fluctuation trends and why the present is the best investment time. Satoshi offers a step-by-step guide into everything cryptocurrency – how to buy, where to buy, and how to properly and safely store after purchasing. If you have zero knowledge of Bitcoin or other cryptos, consider starting with this book for some foundational resources.
Cryptocurrency: Mining, Investing and Trading in Blockchain (2017) by Abraham White
Hearing about other people's predictions, opinions, and successes can sometimes feel overwhelming. Using a resource filled with unbiased facts is an excellent way to develop your own judgments and viewpoints on the topic. That's why Abraham White, a crypto guru and technology expert, authored this book in 2017 to help investors find an impartial resource among the sea of books convincing them to invest.
The novel includes ample research, references, and facts regarding the pros and cons of investing in cryptocurrency. As an added bonus, White added a glossary at the end of the book for those just beginning to dip into the world of crypto who are still learning the vast amount of unfamiliar terms. We recommend using this reading resource as your go-to asset for precise information.
Crypto Taxes Made Happy: The Definitive How-To Guide for Preparing Cryptocurrency Tax Returns in The United States (2018) by Mario Costanz
When dealing with large chunks of money, making wise tax choices can save you tens of thousands or more. Unlike the other resources on our list, Crypto Taxes Made Happy focuses specifically on the tax side of investing in cryptocurrencies. Mario Costanz, the CEO, president, and founder of multiple award-winning organizations, uses his ample experience in high-risk tax situations to guide you through tax season.
The book discusses:
How the IRS views cryptocurrency taxable events
How IRS regulations impact future tax seasons
Ways you can legally minimize your taxes
Costanz released the book in early 2018 to help investors manage their 2017 taxes. While some components might have undergone some changes, most of the discussed practices can still be implemented today.
Cryptocurrency: How to Make a Lot of Money Investing and Trading in Cryptocurrency (2017) by Andrew Johnson
Andrew Johnson uses his passion for trading and decades of investment experience in this book to help others understand the best tips, tricks, and secrets. With cryptocurrency's rise in popularity in 2017, this novel has helped novice or advanced traders join the bandwagon.
Many beginners feel intimidated by cryptocurrency because of experts' mysterious investment strategies. This step-by-step guide sheds light on all the top secrets for succeeding in your crypto investment and offers tricks to stay a step ahead of other investors.
Cryptocurrency Investing Bible (2017) by Alan T. Norman
Many skeptics viewed crypto as a joke until it gained traction in 2017. In the Cryptocurrency Investing Bible, Alan T. Norman, an ethical hacker with a bachelor's degree in science, explains why cryptocurrencies are more than a short-lived investment win. Norman dives into how the global economy already recognizes Bitcoin as the future and why America is next.
This book is an excellent educational resource for investing in cryptocurrency long-term. The author discusses various profitable strategies, from mining and harvesting to investing. Norman's book is a surefire way to learn how to craft your financial plan.
Start Reading & Start Investing in Crypto!
It's never too late to invest in your future! These books provide comprehensive and highly-researched information surrounding every cryptocurrency topic available. Reading one or all of them will allow you to expand your knowledge before investing your hard-earned cash. We recommend that anyone—from a novice to an advanced trader—pick up a required reading for crypto investors whenever possible.
These books can help you shift into the perspective of financial experts and can teach you the difference between poor and flourishing market periods to help generate a better plan for handling your funds.
At My Digital Money, we offer a secure tax-advantaged crypto IRA that makes trading a breeze. Our software platform features practice trading, automatic triggers, transparent fees, military-grade security, and more. Call us at My Digital Money today at (833) 636-2008 to learn more from our investment experts.