Promotional Offer Overview
(Promo Code Available through Participating Partners)
With a valid promo code, you are entitled to a reward of up to $500. The amount of your reward depends on the initial amount you invest using the My Digital Money platform. The following table summarizes the reward payout structure.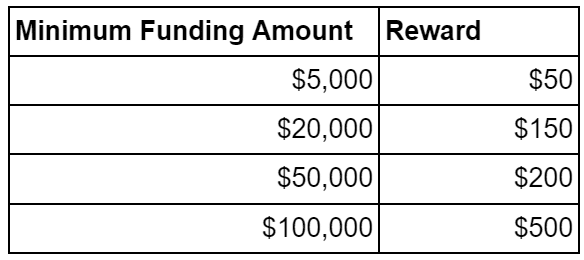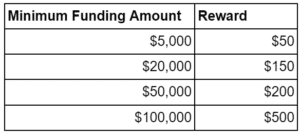 You receive $50 when you make an initial deposit of $5000+, $150 when you deposit $20,000+, $300 when you deposit $50,000+, and $500 when you deposit $100,000+. The amount you deposit must be invested in any of the digital assets available on the My Digital Money Platform to qualify. The following Terms & Conditions apply.
Terms & Conditions
-The user must make a purchase of at least the Minimum Funding Amount to become eligible to receive the corresponding reward. See the table above for the payout structure
-The account that the user opens and funds can be either an IRA or an Individual (non-IRA) account
-A valid promo code must be entered on the Registration page in the Promo Code field. The user can also call and submit the promo code anytime before the account is funded
-While the account that is deposited into can be either an IRA or an Individual account, the user must have an individual account in order to receive the credit once eligible. An individual account is free and easy to open
-You must not have any pre-existing My Digital Money account to qualify
-Credit will be issued into your Individual account 1-2 weeks after you become eligible for the credit. Eligibility begins once you have invested the initial qualifying deposit
Please call us if you have any questions!