The US may have a competition when it comes to snagging miners China is kicking out. 
A new report indicated that Argentina ranked 21st in the world in realized bitcoin gains last year, with some US$200 million.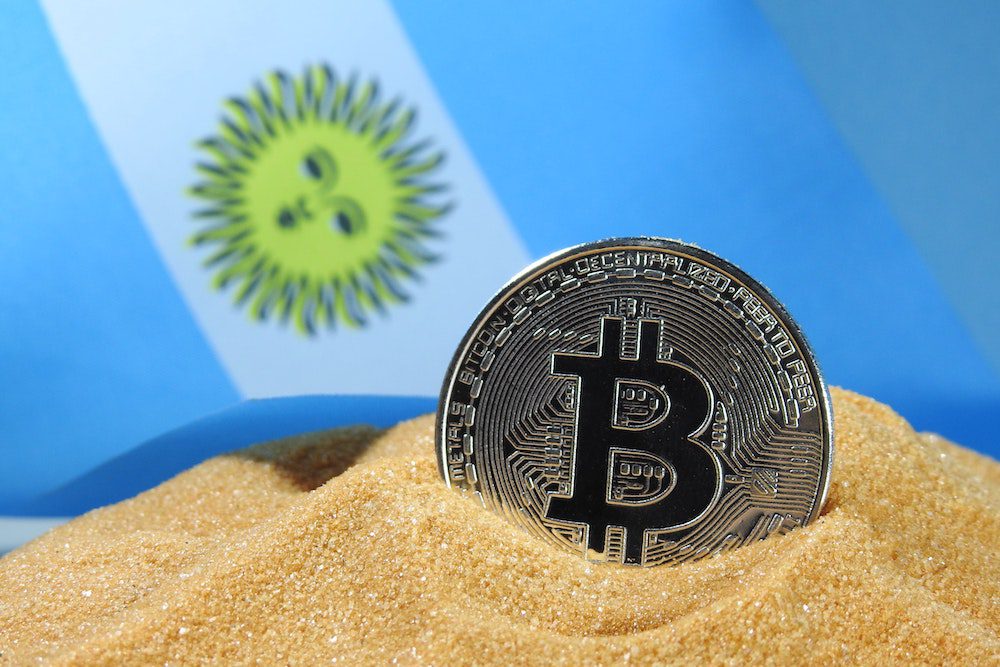 The powers that be in Argentina are offering energy subsidies in an electoral year. They've helped feed a boom in crypto-mining given dirt cheap residential electricity costs.
Despite the extreme volatility in the cryptocurrency market that saw bitcoin's price surge 550 percent to a record above US$60,000 in a matter of a few months, only to come crashing down below US$35,000 just 13 days later, there's a crypto-boom going on across the globe.
Argentina's economy is prime breeding ground for the crypto-world.
They have been stuck in a decades-long economic downturn with its consistent gusts of stagflation. To try and fight the economic distress, they have frozen prices and controlled their one currency.
The problem is that they have never addressed the real problem, creating a real economy.
Many of their wealthy citizens invest in the US dollar. According to a report by economic daily El Economista, Argentines hold some US$130 billion within the financial system — estimated to represent about eight percent of the actual physical stock of dollars in the world. The problems is that they are paying higher conversion fees and other international fees.
Cryptocurrencies are already being used to convert pesos into dollars circumventing government restrictions through peer-to-peer transactions at more competitive exchange rates.
Bitfarms is a publicly traded bitcoin mining company that announced it was ramping up its operations in Argentina from 60 megawatts to 210. This will support approximately 55,000 new-generation miners, which could generate approximately US$650 million in revenue.
Bitfarms indicated the breakeven cost of mining a bitcoin in Quebec, Canada — where they have operations — stood at US$7,500 in the fourth quarter of 2020, compared with an estimated US$4,125 in Argentina, if their facility was up and running at the time.
Electricity makes up about 75 percent of mining costs, which helps to explain the math behind paying for subsidized energy in pesos, only to turn around and offload bitcoins and ether — the second-largest cryptocurrency — at a premium over the official dollar exchange rate.
There's a lot going on in the cryptoworld. Argentina's move is an important one. Especially for us, the US. We have been making moves, with very little federal government support, to benefit from crypto growth. But we are still worlds away in order to be truly competitive.
Our energy cost is the number one issue. We need to find a way to make it worthwhile for miners to relocate here.
In the meantime, as investors, we should do the one thing we can do in order to take advantage of crypto's growth, to invest in crypto.
You can do that with My Digital Money. We are a self-trading platform which gives you complete control over your investments. No need to wait for brokers to make the move for you. Once you see a dip, you can invest right away or set up a trigger order.