The price of the cryptocurrency dogecoin plunged overnight as Elon Musk hosted "Saturday Night Live. or SNL"
His backing of dogecoin has been a rallying point for the doge community. SNL was supposed to be the big event that would push Dogecoin to $1.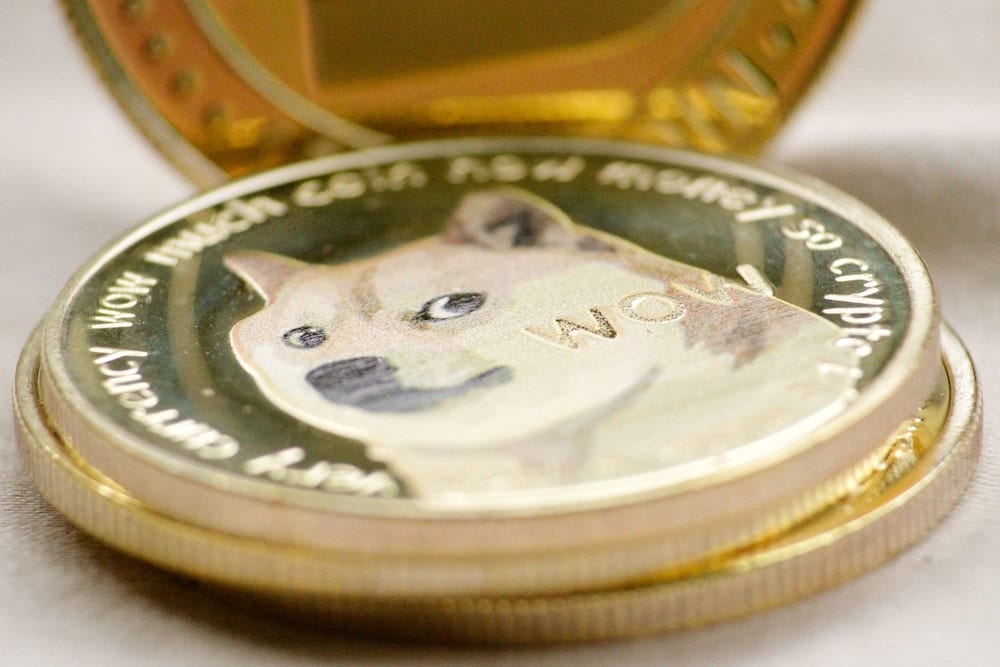 After peaking around 70 cents just before the popular sketch show aired, dogecoin slumped to 47 cents shortly after the broadcast started, before recovering at around 55 cents by 2 a.m. Eastern.
Many are blaming "Weekend Update" segment, co-anchors Michael Che and Colin Jost for the drop, or at least the writers behind the segment.
The hosts pressed a fictional financial expert named Lloyd Ostertag, who was played by Musk, to explain dogecoin.
His efforts weren't successful. "OK, but what is Dogecoin?" was the constant refrain of the anchors. Eventually, they reach the conclusion, prompted by Che, that dogecoin is just "a hustle."
Musk also largely embraced his awkwardness and made fun of not just dogecoin, but his Mars ambitions and tunnel tendencies. He even said he had erred in not believing in masks last year.
Many refuse to blame only Musk for the price plummet. Instead, they are pointing the blame to a lack of conviction by investors in dogecoin. Dogecoin was created in 2013 as a lighthearted riff on the emergence of a wave of alternatives to the world's most prominent crypto, bitcoin.
Dogecoin holders are advocating for investors to remain committed.
Still, others pointed to technical glitches on popular trading platform Robinhood. It crashed briefly, overwhelmed by the avalanche of traders.
Elon Musk's statement on SNL, however, had an obvious influence on the price.
Which leads us to the most important point of this video. Just how much should you listen to these billionaires when they talk about cryptocurrencies.
We have always advocated learning about the technical aspect of cryptocurrencies. Know what it stands for, what need does it fulfill, and its potential utility in the future.
Next, look at the developers and investors. Investigate what these people have done in the past and the result of their technologies. Have they succeeded? What did they use the technology for? Do you share their vision and do you believe in their vision?
Don't listen to hype. Listen to what makes sense to you. Support technologies and developments that you believe will make sense for the future.
Yes, sometimes, you could make a profit riding on the hype and, hey, what's life without a little excitement but don't bet your entire life's savings. Invest what you can afford to lose.
Remember, diversification is the key. You need to have some high-risk investment, medium-risk, and then there are safe haven investments.
If you have the rest covered, investing in whatever Elon Musk asks you to invest in shouldn't be a problem.