Ethereum is the first cryptocurrency that has an actual utility. Ethereum is also the one cryptocurrency that serves as the perfect case study of how much our future depends on cryptocurrency and the blockchain. 
It shows just how much better we can have it, how our financial industry and economy can become more transparent, fair, and tamper-proof.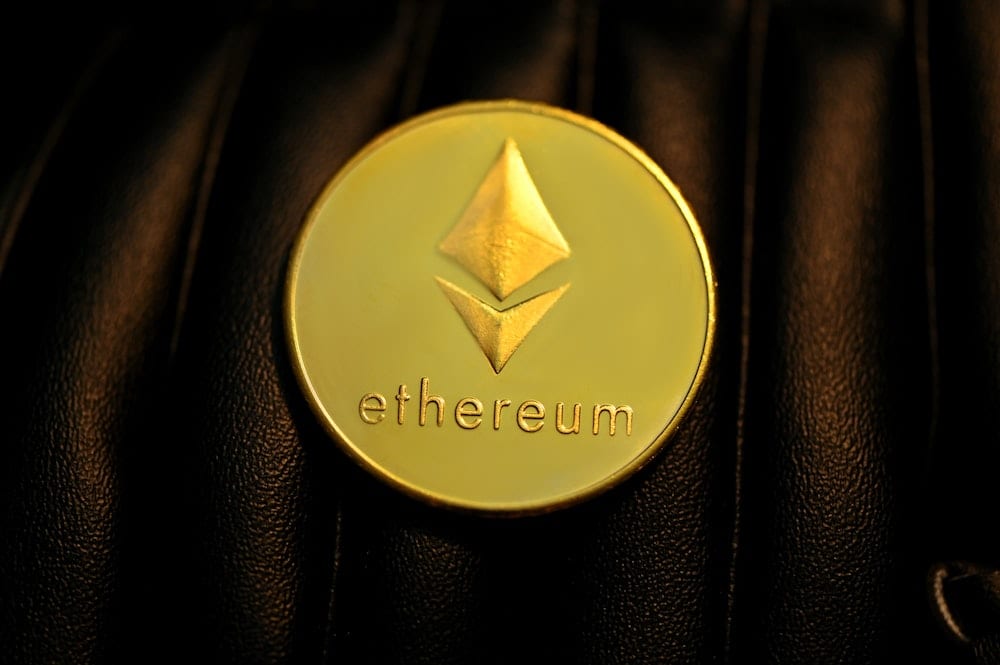 It is no wonder it is the second-largest cryptocurrency by market capitalization and is one of the most popular digital assets in the world.
Ethereum is a platform for creating decentralized online services based on the blockchain utilizing smart contract technology.
Among the top 50 companies integrating blockchain technology into their operations on the Forbes Blockchain 50 list, 32 have chosen the Ethereum platform.
That's 32 of the 50 biggest companies in the world!
#1 – JP Morgan used the Ethereum platform to launch digital USD
JP Morgan and its partners created Quorum. Quorum is an enterprise-focused version of the Ethereum platform. It is built specifically for performing traditional back-office tasks.
JP Morgan then developed and tested a digital coin representing the USD. Anyone using Quorum needs to settle their transactions using JP Morgan's digital representation of the USD which is called the JPM Coin.
Before blockchain, payments required a minimum of four transactions on interbank networks, all mediated by a central institution. But with so many touchpoints, the system is inefficient, vulnerable to cyber attacks, and prone to fraud.
What JP Morgan is aiming to achieve with the Ethereum platform is the transfer of tokenised fiat instantly and confidentially.
The bank is now expanding its blockchain initiative, with 220 banks throughout the Interbank Information Network also built on Quorum. Every day, JP Morgan moves some $6 trillion around the world. For now, only a small part of this money will be transferred using blockchain technology. However, that amount will certainly grow.
#2) Amazon is on Ethereum
Amazon Web Services or AWS has made the Ethereum platform the new open-blockchain standard after deciding to add it as an option for its Amazon Managed Blockchain, which will be launched this summer.
This will help businesses, especially the small ones, that want to use blockchain technology for their operations but don't have the means to do so.
Companies in retail, finance, and even energy can execute contracts, share data, and perform transactions across multiple entities using the blockchain.
The company has chosen Ethereum for its flexibility and extensive developer community. These elements enable a multitude of projects to be built on the Ethereum platform.
#3) Microsoft Azure is on Ethereum
Microsoft Azure, a cloud storage platform, is on top of the Ethereum platform. The blockchain-based service enables developers to connect and integrate various tools and services in one place. This is ideal for businesses with global operations.
We are talking about any business size, too. Even small or medium-sized companies all across the globe benefit from Microsoft Azure.
Now, Microsoft is planning to build a series of additional Ethereum-based solutions for its clients on the cloud platform.
#4) Starbucks' 'bean to cup' program is on Ethereum
Starbucks is on this ambitious but now finally possible project to track every cup of the coffee it makes from beans to cup using Ethereum.
If they are successful, they will provide unprecedented transparency of its processes and provide clients with accurate details on where the coffee was sourced and roasted.
#5) Mastercard joined Ethereum's blockchain
Mastercard and ConsenSys have announced a partnership. ConsenSys provides tools and services to support the Ethereum ecosystem and helps developers build powerful financial infrastructures and technology.
Mastercard's blockchain patents and payment network combined with ConsenSys' deep blockchain development expertise will deliver a robust payment system of the future.
While Mastercard does not currently have plans to support Ether, the native crypto asset of the public Ethereum blockchain, on its network, this investment is part of Mastercard's range of initiatives and investments in the space.
These huge names are pretty impressive, but they're just a small part of a long list of Ethereum's billion-dollar partners.
With so many billion-dollar companies ready to partner with Ethereum, multiple Ethereum-based applications are being tested for a wide range of industries. That makes it one of the most used blockchain in the world. It has the most potential. That means, it's one of the best investments you can make.